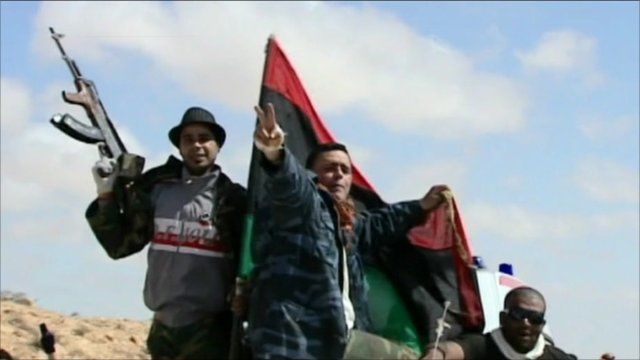 Video
Libyan rebels suffer another setback
The head of Nato says he does not support supplying weapons to rebel forces in Libya, Anders Fogh Rasmussen said the alliance was there to protect people, not arm them.
On Thursday the rebels suffered another setback. After making significant gains at the weekend towards Sirte, they have now been pushed back, retreating from the oil port of Brega towards Ajdabiya.
Fierce fighting continues in Misrata to the west and Uqayla and Brega to the east.
The BBC's Orla Guerin is in Ajdabiya from where she sent this report.
Go to next video: Who are Libya's rebels?