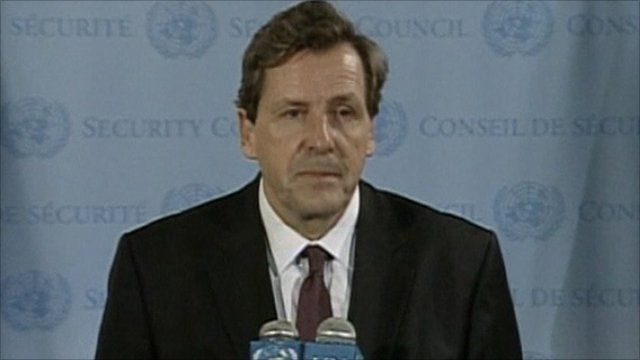 Video
Ivory Coast: UN forces attack Gbagbo targets in Abidjan
Fighting in Ivory Coast's main city, Abidjan, has taken a new turn with reports that entrenched ruler Laurent Gbagbo's residence has been captured.
Earlier, UN and French helicopters attacked targets near the residence.
A senior peacekeeping official, Alain Le Roy, said the decision had been based on a strongly worded UN Security Council resolution authorising such action to protect civilians.
Go to next video: Ivory Coast's decline into conflict