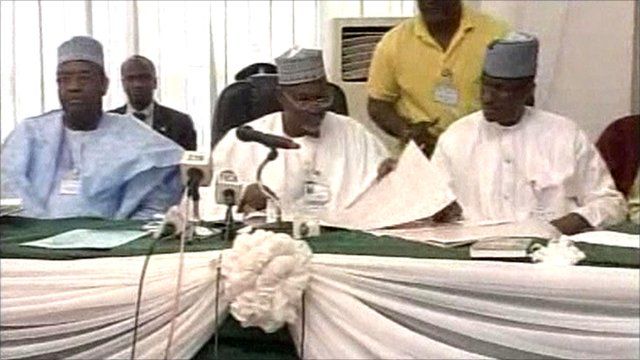 Video
Nigeria's Goodluck Jonathan ahead in vote count
Preliminary results coming in from Nigeria's election are showing a good performance by the incumbent President Goodluck Jonathan. Unofficial results suggest he may have won an outright victory with strong support in the south of the country.
But his opponent General Buhari has a wide lead in the mainly Muslim north. Monitors say the election could be Nigeria's first credible vote for decades.
Caroline Duffield reports from the office where results are being collated in Abuja.