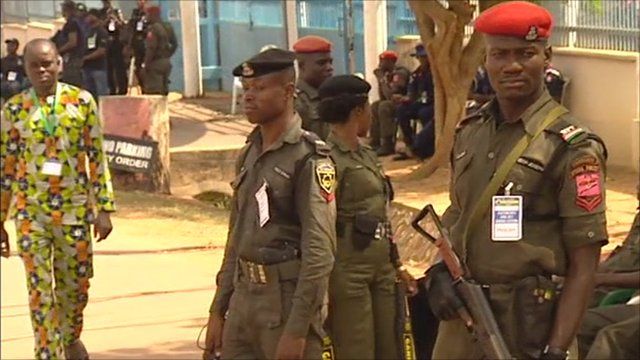 Video
Jonathan 'set to win' as Nigerians await poll results
Riots have broken out in the two big northern Nigerian cities of Kano and Kaduna as presidential poll results show Goodluck Jonathan is set to win.
With nearly all the votes counted, the incumbent - a Christian from the oil-producing Niger Delta - has almost twice the number of his main rival.
The BBC's Komla Dumor says that some people in Nigeria see him as an "accidental president" and that there will be a lot of pressure on him to deliver during his four-year term.
Go to next video: Nigerian president urges 'unity'