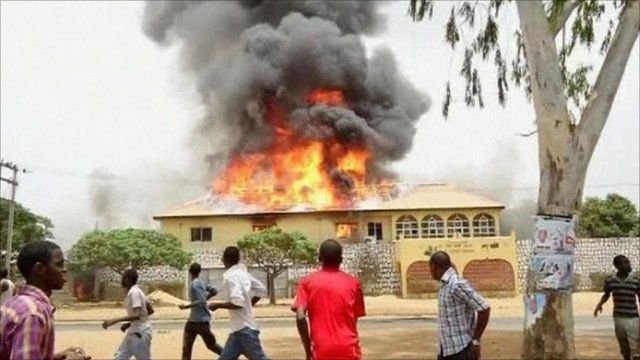 Video
Post-election violence in Nigeria after Goodluck Jonathan's win
Nigerian President Goodluck Jonathan has appealed for an end to "unnecessary and avoidable" post-election violence across the north of the country.
Incumbent Mr Jonathan has been declared winner in the presidential poll, with the electoral commission saying he received about 57% of the vote.
The voting process was acclaimed for its relative calm.
But now the main opposition has rejected the results and violent demonstrations have broken out in the north of the country.
Caroline Duffield reports.
Go to next video: Nigerians go to the polls