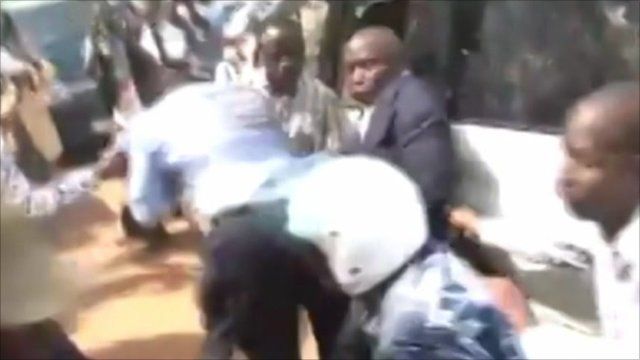 Video
Uganda arrest incites violent protest
At least two people have died in riots in Uganda's capital over the treatment of opposition leader Kizza Besigye.
Mr Besigye sought medical treatment after being tear-gassed in his car and bundled roughly into a truck when he was arrested on Thursday.
Dr Besigye's lawyer has told the BBC that the Forum for Democratic Change leader was discharged on Thursday night from hospital.
There is no sound on this video. Footage courtesy of NTV Uganda.