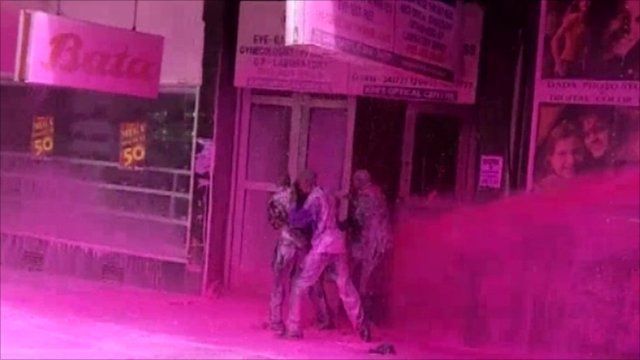 Video
Protesting Uganda opposition politicians sprayed pink
Ugandan police sprayed opposition leaders with a pink liquid on Tuesday to stop them holding a banned rally in the capital.
Opposition politician Olara Otunnu was one of those targeted in Kampala, in what he said was the "latest instalment" of President Yoweri Museveni's "brutality and atrocity".
After the drenching, Democratic Party leader Norbert Mao was arrested.
Mr Museveni, who has been in office for 25 years, is due to be sworn in again as president on Thursday.
Uganda's main opposition leader Kizza Besigye lost to Mr Museveni in February in polls he says were rigged.
Go to next video: Uganda riots over Besigye arrest