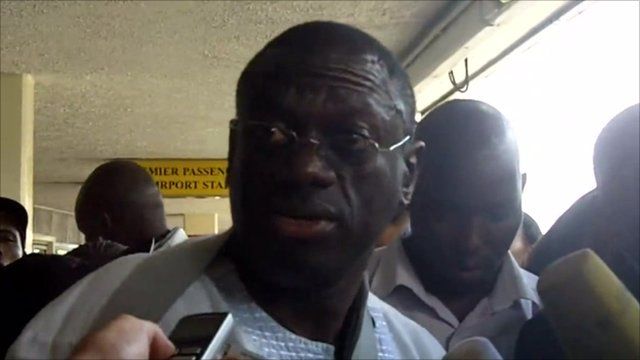 Video
Uganda opposition leader Kizza Besigye 'allowed home'
Ugandan opposition leader Kizza Besigye has told the BBC he has been allowed to return home, after saying hours earlier he had been barred.
Initially he had said he had been prevented from boarding a flight from Nairobi to Uganda after receiving medical treatment in Kenya.
Uganda's Information Minister, Kabakumba Matsiko, told the BBC the government had not told Kenya Airways to stop Mr Besigye from boarding its flight from Nairobi to Entebbe, outside Kampala.
Mr Besigye said he had been issued with a new boarding pass and intended to travel to Entebbe later on Wednesday.
Go to next video: Riots break out in Uganda