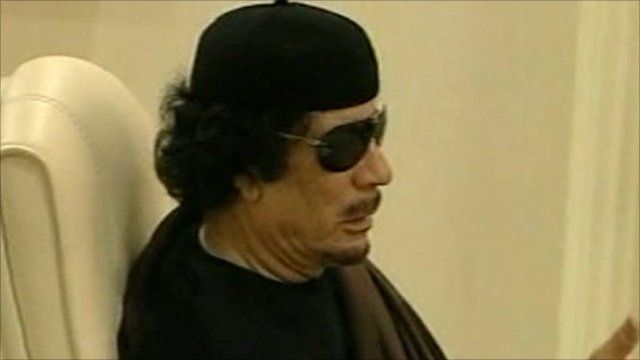 Video
Libyan leader Gaddafi appears on Libyan state TV
Libyan state television has shown footage of Col Muammar Gaddafi, said to have been filmed on Wednesday 11 May.
The Libyan leader was last seen on television almost two weeks ago, on the same day a Nato air strike killed his youngest son and three of his grandchildren.
The broadcast said Col Gaddafi was meeting with tribal leaders in a Tripoli hotel but the BBC cannot independently verify when the footage was filmed.
Go to next video: Libyan capital hit by air strikes