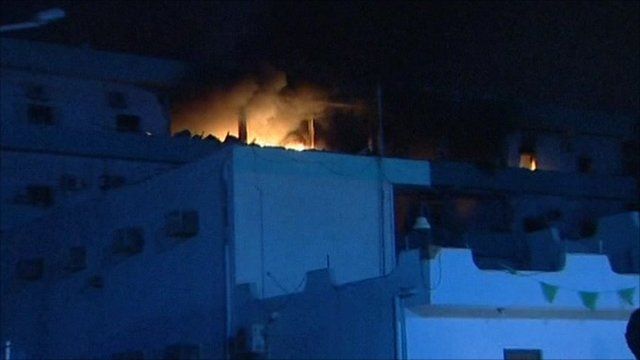 Video
Libya: Nato air strikes 'hit police HQ' in Tripoli
The latest air strikes on the Libyan capital, Tripoli, have struck the police headquarters in the city, according to the government's spokesman.
Another blast was heard in the city centre, near the residence of Libyan leader Col Muammar Gaddafi.
Nato has stepped up its air strikes in Tripoli in an apparent attempt to weaken the leader's main stronghold.
The BBC's Andrew North reports from Tripoli.
Go to next video: Misrata celebrates among the ruins