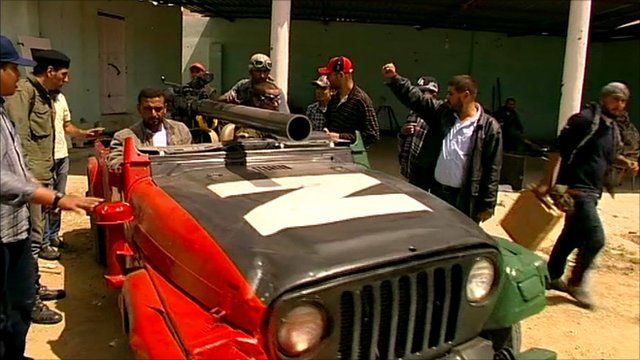 Video
How Misrata is adapting to life under conflict
The United Nations has again called on opposing sides in the conflict in Libya to agree to a temporary ceasefire to allow more food and medical supplies to reach civilians.
Around Misrata, sporadic fighting continues to hamper efforts to distribute relief. But there are signs the city's residents are adapting to the conflict, and some sort of normality is returning to life there.
The BBC's Andrew Harding reports from inside the city.
Go to next video: Misrata celebrates among the ruins