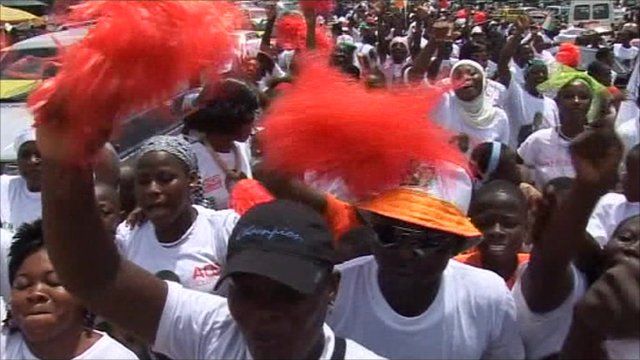 Video
Ouattara's ceremony 'to end conflict'
The new President of Ivory Coast, Alassane Ouattara, has been officially invested at a ceremony in the capital Yamoussoukro, six months after an election that led to a violent struggle for power.
Despite the UN-certified election victory, the incumbent President Laurent Gbagbo refused to leave, and only left the presidential residence when he was arrested last month after UN and French attack helicopters intervene to destroy his heavy weaponry.
This ceremony - in front of around 20 heads of state - is meant to draw a line under the conflict, but tensions remain after the fighting.
The BBC's John James reports.
Person speaking in this video is Alassane Ouattara, President of Ivory Coast