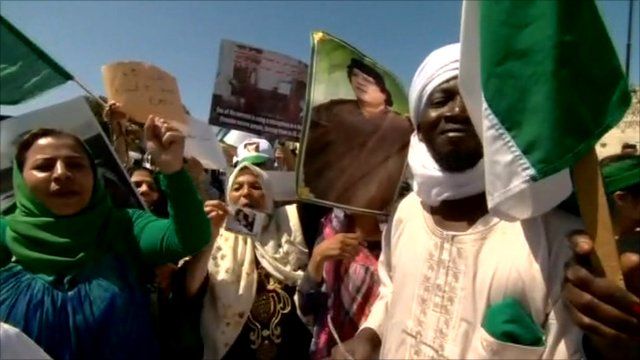 Video
Is Nato's strategy working in Libya?
On Wednesday, Nato extended its campaign in Libya for another 90 days. But questions are being asked about its effectiveness.
The Libyan oil minister has become the latest official to defect, but Col Gaddafi remains in place, with both sides in the conflict accused by a United Nations panel of war crimes.
The BBC's Andrew North sent this report from Tripoli.
02 Jun 2011

From the section

Africa