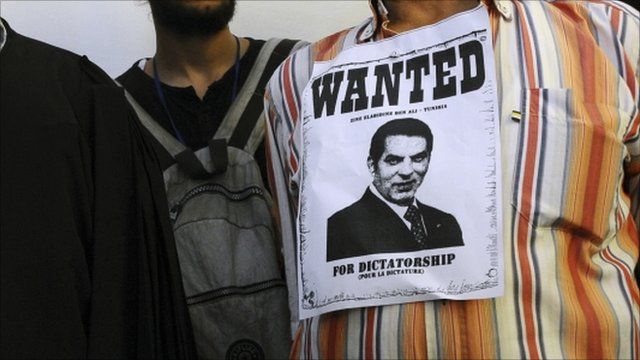 Video
Tunisia's Ben Ali sentenced to 35 years in absentia
Ousted Tunisian president Zine al-Abidine Ben Ali and his wife Leila have been sentenced to 35 years in prison for embezzzlement and other charges, and fined more than $65m.
The couple, who left Tunisia for Saudi Arabia after a popular uprising in January, were tried in absentia.
The presiding judge said a verdict on charges relating to illegal possession of drugs and weapons would be announced on 30 June.
Will Grant reports.