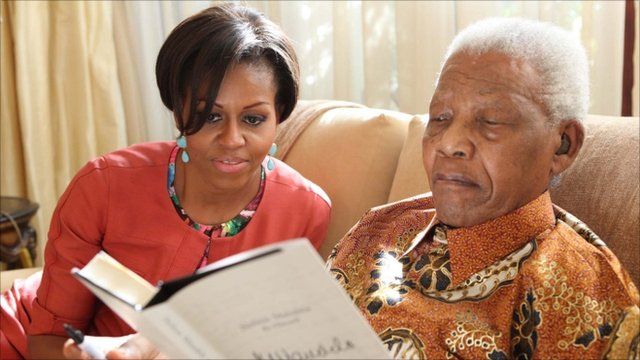 Video
Michelle Obama meets Nelson Mandela in South Africa
US First Lady Michelle Obama has met South Africa's former President Nelson Mandela, on the first day of her two nation-tour of southern Africa.
Mr Mandela's charity said Mrs Obama, her mother and two daughters made a short courtesy visit.
The first lady met Mr Mandela after visiting the archives at Nelson Mandela Foundation in Johannesburg and is also expected to visit the apartheid museum in Johannesburg and the township of Soweto where she will make a keynote address.
The BBC's Karen Allen reports from Soweto.