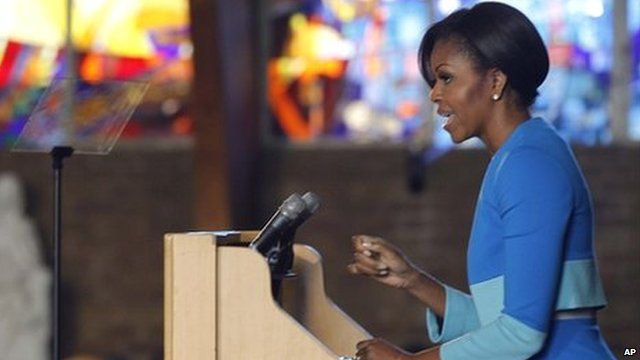 Video
Michelle Obama pays tribute to Soweto
US First Lady Michelle Obama has paid tribute to apartheid victims on a visit to Soweto.
She was speaking to young women from across Africa in a church that became a landmark in the 1976 Soweto uprising.
Mrs Obama said the successful fight against apartheid and the US civil rights movement should inspire them to overcome the problems of today, such as HIV or violence against women.
Karen Allen reports.
Go to next video: Michelle Obama visits Soweto