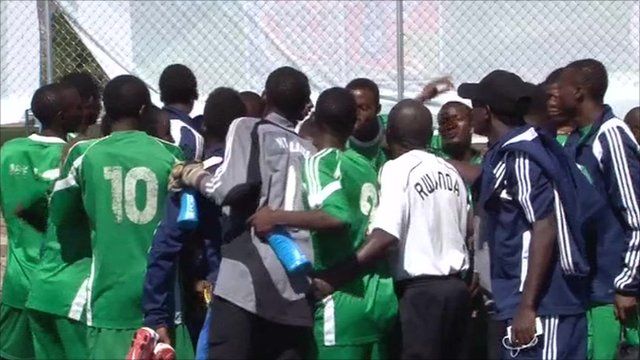 Video
Under 17s football team want to be new face of Rwanda
It is 17 years since the genocide in Rwanda in which some 800,000 ethnic Tutsi and moderate Hutus died.
But now for the first time, the country has qualified for the Under-17 football World Cup in Mexico.
Last in their group with a win, they could technically still go through to the next phase. They play Canada on Saturday 25 June.
Rwanda is now united by this new generation of athletes, seen as a symbol of national reconciliation.
Ignacio de los Reyes reports from Mexico.
Go to next video: Rwanda's young football hopefuls