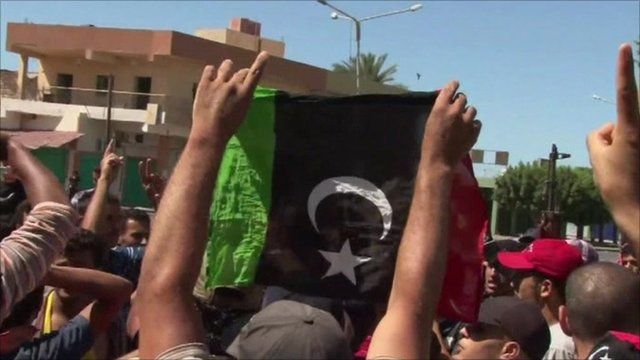 Video
Gaddafi calls on supporters to 'prepare for the fight'
Libyan state television has broadcast another message of defiance by Col Muammar Gaddafi as government and opposition forces fight for control of the strategic town of Zawiya, near Tripoli.
Only the voice of the Libyan leader could be heard on the poor quality telephone line, as he urged his supporters to pick up their weapons and "liberate the country inch by inch" from the rebels and Nato.
The BBC's Matthew Price reports from Tripoli.