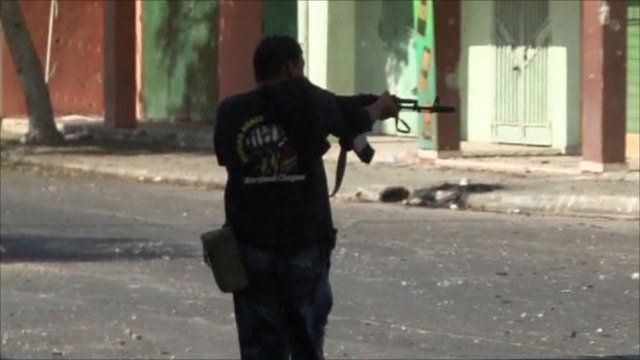 Video
Libya crisis: Tripoli 'at its most vulnerable'
Libyan forces loyal to Col Muammar Gaddafi are fighting rebels for control of the coastal town of Zawiya, less than 50km (30 miles) west of Tripoli.
Both government and rebels claim to control the town, which lies on a road linking Tripoli to Tunisia's border.
Opposition fighters have claimed big advances in recent days but the government insists it can re-take the lost ground.
The BBC's Matthew Price said that Tripoli appears "at its most vulnerable" since the start of the uprising six months ago.
The footage in this clip is of fighting in Zawiya and the aftermath of recent unrest in the oil town of Brega in the east.
Go to next video: Scud missile 'not a new threat'