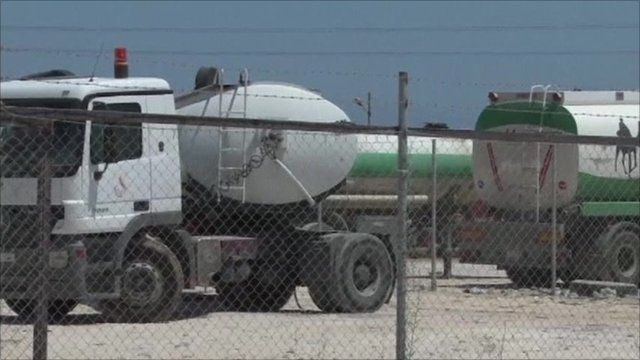 Video
Libya rebels capture Zawiya oil refinery
An oil refinery near the Libyan town of Zawiya has been captured by rebels, the BBC has confirmed.
The refinery had been the last outpost of forces loyal to Colonel Gaddafi in the town, providing vital oil and gas supplies to Tripoli.
A BBC crew which was taken around the refinery by rebel fighters said there was no sign of pro-Gaddafi troops.
Rupert Wingfield-Hayes said there was evidence of heavy fighting on the way to the facility, but the nearest fighting was at least 3-4km (two miles) away.
Go to next video: Rebels 'capture Zawiya oil refinery'