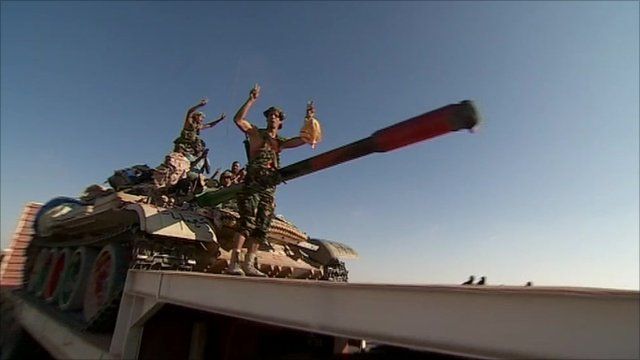 Video
Libya: Rebels advance on Gaddafi's hometown
Libyan rebel forces are pushing east towards Col Muammar Gaddafi's hometown of Sirte, having taken most of Tripoli.
They have been exchanging heavy rocket fire with about 1,000 Gaddafi loyalists on the road to the city and are bringing up reinforcements.
The rebels have offered Col Gaddafi safe passage out of the country if he renounces his leadership but the offer of amnesty and a reward for anyone who captures or kills him stands.
Nick Childs reports.
25 Aug 2011

From the section

Africa