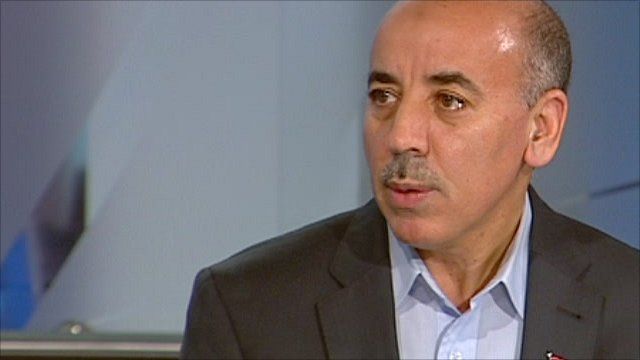 Video
Reward offered for Gaddafi betrayal
Anyone within Col Muammar Gaddafi's "inner circle" who captures or kills him has been offered immunity from prosecution and a cash reward.
Guma El-Gamaty, the UK Co-ordinator of the Libyan National Transitional Council, said it was a "golden chance" for those close to Col Gaddafi to return to their families and be immune from prosecution.
He also demanded that the African Union release funds belonging to the Libyan people.
Go to next video: Rebels pushing to secure Tripoli