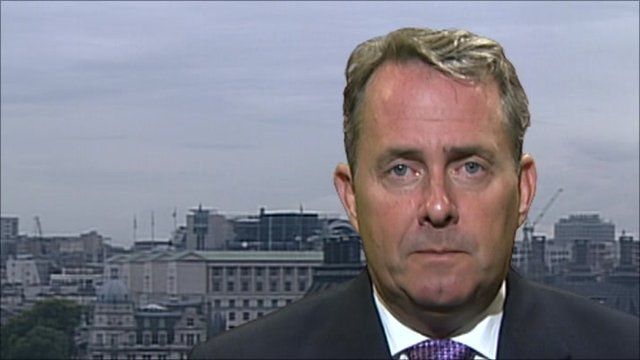 Video
Liam Fox: Our mission in Libya is not over
Nato is providing intelligence and reconnaissance support to help Libyan rebels track down Col Muammar Gaddafi, the defence secretary has confirmed.
But Liam Fox declined to comment on reports in the Daily Telegraph that British special forces are on the ground and helping with the hunt.
The rebels have put a $1.7m (£1m) bounty on Col Gaddafi's head.
Speaking to BBC Breakfast, Mr Fox said that the Libyan rebels were understandably elected by recent events but that it was important to "keep a sense of perspective" as pockets of resistance remain.
Go to next video: Rebels pushing to secure Tripoli