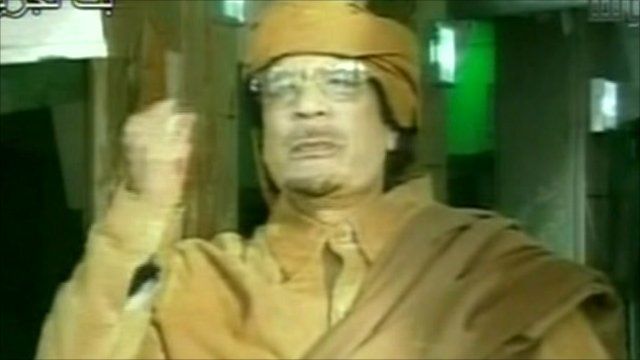 Video
Gaddafi makes address: 'We cannot surrender'
Col Gaddafi has said he will continue to fight his enemies, in a new recording broadcast on Syria-based al-Rai channel.
The former Libyan leader vowed to fight the "colonial forces" and said "the Libyan people cannot kneel, cannot surrender, we are not women, we cannot give in, we are not slaves."
Gaddafi called on pro-Gaddafi forces to rise up, "set up ambushes" and continue resisting rebel forces.
Anti-Gaddafi forces encircling the city of Sirte have given loyalists an extra week to negotiate their surrender.
Go to next video: Gaddafi: Enemies 'have no force'