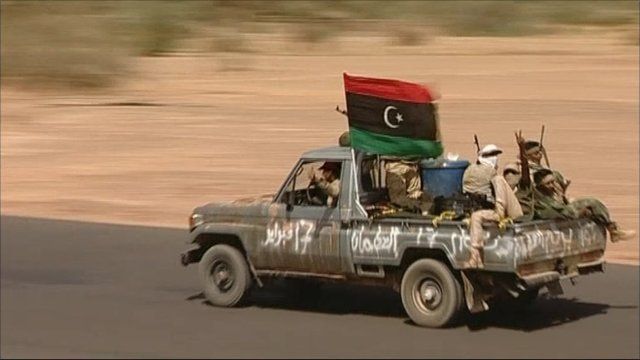 Video
Libyan rebels on the hunt for Gaddafi and his men
Colonel Gaddafi's compound in Tripoli was overrun by rebel forces a month ago.
Since then he has disappeared, and many of his family have slipped across borders into neighbouring countries.
Across the vast country of 1.7 million sq km there are plenty of claims of sightings or evidence.
The latest was in the western town of Ghadamis close to the Algerian border.
Toureg tribesmen were said to be protecting him there. From the Saharan outpost of Ubari, Damian Grammaticas who is with the transitional forces reports.
28 Sep 2011

From the section

Africa