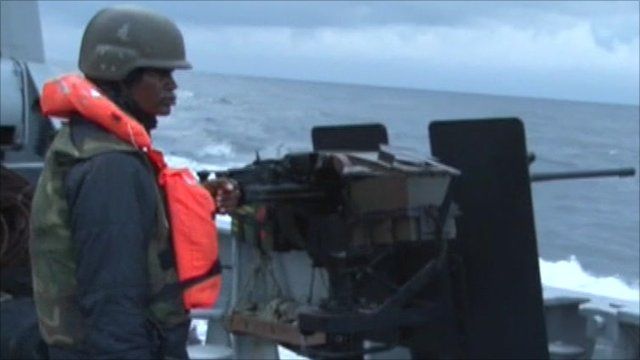 Video
Nigeria and Benin attempt to stem threat of pirates
Nigeria and its West African neighbour, Benin, have begun joint naval patrols in an effort to combat the threat of pirates.
The Gulf of Guinea has this year seen a marked increase in the number of attacks in its waters.
Last month, a group of London-based insurers rated part of its coast in the same high-risk category as Somalia.
The International Maritime Bureau says there have so far been 19 attacks off Benin's coast this year.
From the Gulf of Guinea, the BBC's Jonah Fisher reports.