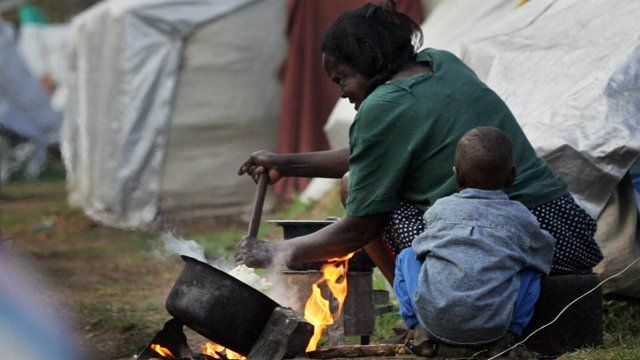 Video
Are Kenyans willing to change their diet?
Experts have warned that Kenyans should start having a more diverse diet rather than relying on their traditional corn staple, especially in light of the current drought and foot shortages.
But ugali - a stiff maize flour porridge - is considered one of the East African country's greatest delicacies and people love to eat it with roast meat, known as "nyama choma", or with a good chicken stew.
BBC Network Africa's Muliro Telewa has been sampling menus across the country to see if Kenyans are willing to consider change.
For more African news from the BBC download the Africa Today podcast
04 Oct 2011

From the section

Africa