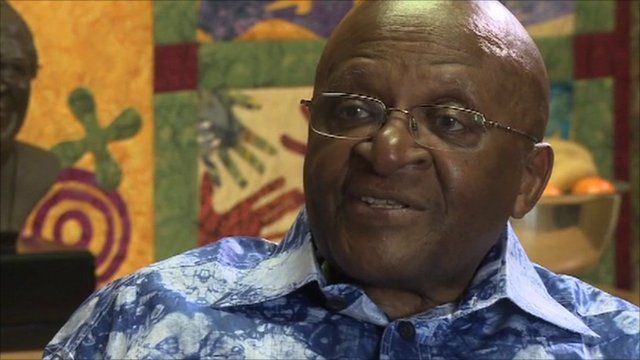 Video
Desmond Tutu celebrates 80th birthday
Archbishop Desmond Tutu celebrates his 80th birthday on Friday amid controversy over his comments relating to the Dalai Lama visit.
Archbishop Tutu angrily asserted that the ruling ANC government was "worse than the apartheid government" after the Dalai Lama was not granted a South African visa in order to attend the Archbishop's 80th birthday celebrations on Friday.
The ANC rejected the comments.
The archbishop later told the BBC he was still "very, very angry" about the government's failure to grant the visa, but said he would in future count to 10 before he spoke.
05 Oct 2011

From the section

Africa