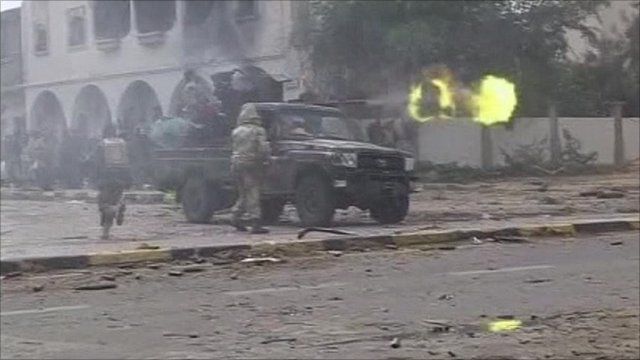 Video
Libya: Sirte 'pummelled into submission'
Forces loyal to the new interim government are hopeful of taking control of one of the final Gaddafi strongholds.
Sirte is the home town of fugitive leader Col Muammar Gaddafi and anti-Gaddafi forces have cornered the loyalists in a small area of the city but are facing stout resistance.
The BBC's Wyre Davis reports that the city is being "pummelled into submission" by the National Transitional Council authority forces.
Go to next video: Roadside checks as fighters flee Sirte