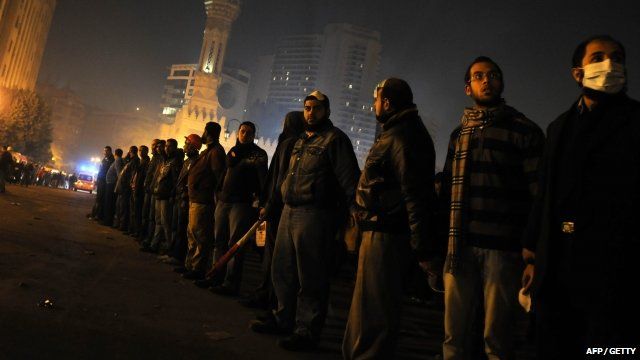 Video
Egypt: Authorities crack down on Tahrir Square protest
Clashes have again erupted in the Egyptian capital as security forces continue their efforts to clear Cairo's Tahrir Square of protesters.
The BBC's Lyse Doucet, in the square, said "the people are determined to stay here because they say the revolutions isn't finished yet".
She also said she had heard eyewitness reports that live ammunition had been fired in the square.
Go to next video: Egypt: 'This is no overnight storm'