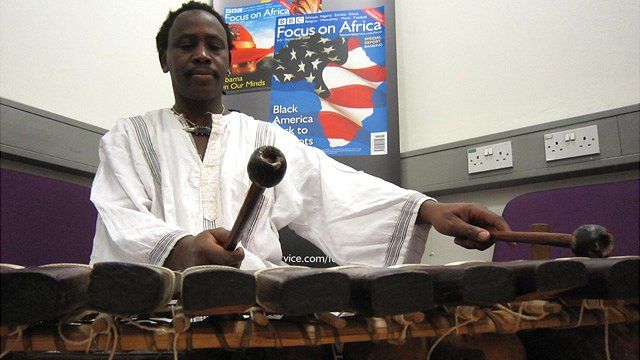 Video
Saving the balafon - Africa's calabash xylophone
The balafon, a musical instrument from West Africa, is being considered for inclusion on Unesco's Intangible Cultural Heritage list.
The instrument is built up from 17 to 21 wooden slats on top of two rows of calabashes that serve as amplifiers or resonators.
In Guinea, the story goes that the king of the Sosso people, Soumaoro Kante, received the first balafon directly from the spirits but would not allow anyone else to touch it until he heard a griot - a musician and storyteller - playing it.
Guinean musician Mosi Conde, who is from a griot family, visited the studios of BBC Africa with his balafon and told our presenter Peter Okwoche why he thinks the instrument should be preserved.
For more African news from the BBC download the Africa Today podcast.
22 Nov 2011

From the section

Africa