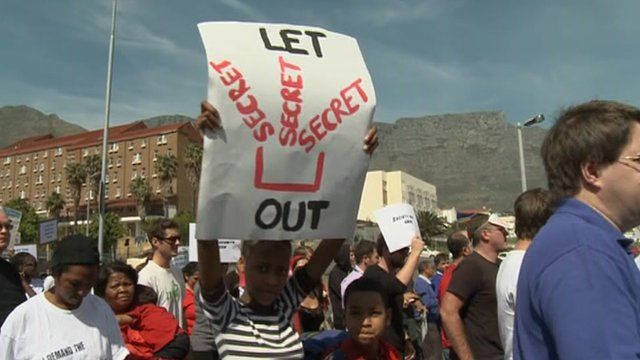 Video
S Africa: Controversial 'secrecy bill' approved by MPs
South African MPs have overwhelmingly approved a controversial media bill despite widespread criticism of it.
Nobel Peace laureate Archbishop Desmond Tutu called it "insulting" and warned it could be used to outlaw "whistle-blowing and investigative journalism".
South African journalists wearing black have staged a protest against the so-called "secrecy bill" outside the headquarters of the governing ANC.
The ANC says the law will safeguard state secrets and national security.
The BBC's Karen Allen sent this report from Johannesburg.