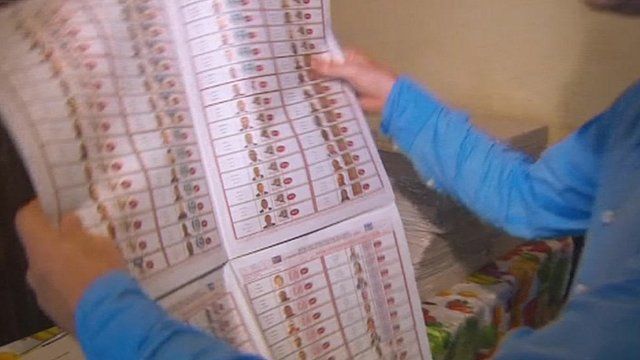 Video
Voting begins in DR Congo
Voting is under way in the Democratic Republic of Congo's presidental and parliamentary elections.
Apart from the violence that has marred the run up to the polls some of the biggest concerns surround the logistics.
The country is about two thirds of the size of western Europe.
Transport is particularly difficult - many of the roads are hard to navigate but officials have had to distribute 186,000 ballot boxes.
And into those boxes voters will have to put their ballot papers which are 13 pages long and resemble a broadsheet newspaper.
They will be picking from nearly 19,000 candidates who are contesting 500 seats in the national assembly. Will Ross reports.
Go to next video: DR Congo votes in tense election