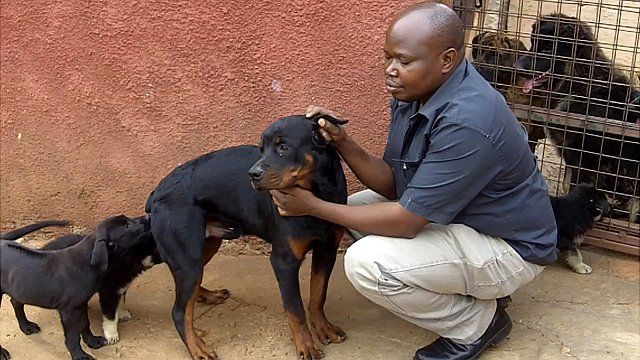 Video
African dream: Uganda's dog breeder Alex Nkwanga
A man's best friend can also become his breadwinner, Uganda's Alex Nkwanga reasoned a long time ago.
He loved dogs from childhood but the first time he bought a four-legged tail-wagging friend he found it terribly expensive.
In 2000 he started a company, Savannah Giant Dogs Breeders and Trainers, that now sells dogs for up to $800 (£510).
Mr Nkwanga told the BBC's African Dream series how he turned his life-long passion into a profitable business.
For more African news from the BBC download the Africa Today podcast.