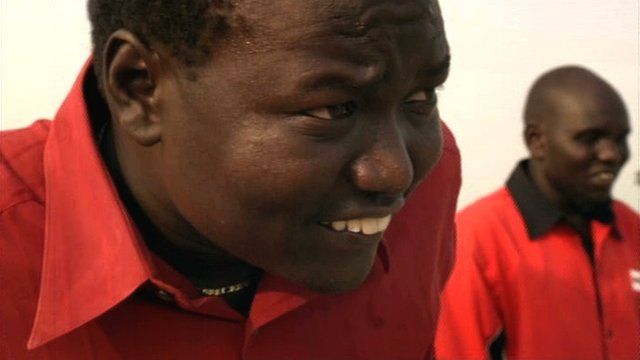 Video
An emotional return to childhood village in South Sudan
BBC Two's This World follows the return of child refugees forced to flee South Sudan during the decades long civil war.
Known as the Lost Boys, some were forced to fight as child soldiers, others fled and became refugees.
After 24 years, Kuol Awan has returned to the village where he grew up.
It was burnt down when he fled and he is now searching for his mother and father's final resting place, so he can pay his respects.
This World: Return of the Lost Boys of Sudan will be broadcast on Monday 12 December 2011 at 19:00 GMT. Or watch online (UK only) via BBC iPlayer.