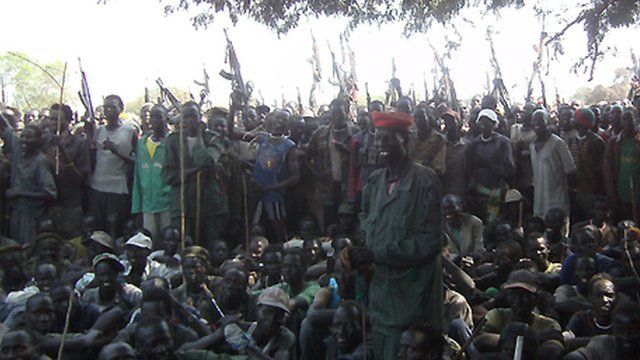 Video
UN warns South Sudanese to flee deadly ethnic vendetta
The United Nations in South Sudan has warned villagers to flee from advancing fighters from a rival ethnic group.
Fighters from the Lou Nuer group are pursuing members of the Murle community as a deadly vendetta over cattle raiding continues.
The UN's deputy humanitarian co-ordinator in South Sudan, Lise Grande, told the BBC World Service that "several flanks of the attackers have moved in a south-easterly direction [from Pibor], almost certainly looking for cattle".
She added: "We are alerting civilian populations that the column is advancing so that they can take steps and flee for their lives so that they are not in harm's way".
02 Jan 2012

From the section

Africa