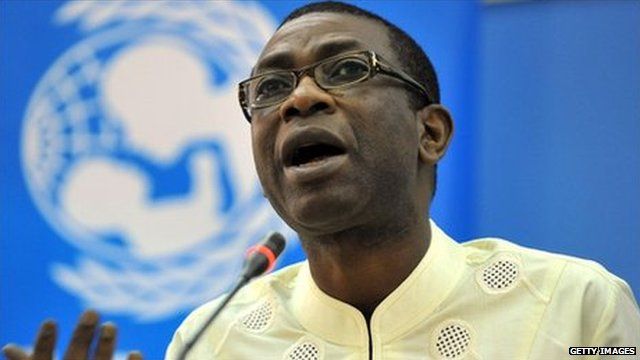 Video
Youssou N'Dour: 'I want to change Senegal'
Youssou N'Dour says he is running for president in Senegal because he wants to change the country.
The musician - who is renowned around the world for his fusion of traditional Senegalese music with salsa, jazz and hip-hop - says he wants to represent people who are marginalised by mainstream politics.
He will run against incumbent Abdoulaye Wade, who is seeking a controversial third term in February's elections.
Many opposition activists claim the president's bid for a third term is unconstitutional.
Mr N'Dour told the BBC World Service that he was confident he would win the election. "I'm the most credible, most popular, and what I say is coming from the people."
Go to next video: Senegalese rappers' political message