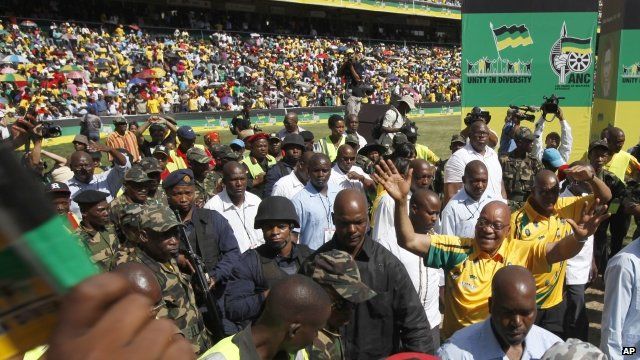 Video
Jacob Zuma calls for a 'better Africa' at ANC anniversary
The president of South Africa, Jacob Zuma, has been taking part in celebrations to mark 100 years of the African National Congress.
At a rally in the ANC's birthplace, Bloemfontein, President Zuma paid tribute to the people and organisations who helped end apartheid.
Mr Zuma also told tens of thousands of people gathered in the city that a free and democratic South Africa was being built on the ruins of apartheid.
He invited all South Africans to help the ANC build a non-racial and non-sexist South Africa.
Go to next video: Mass rally marks ANC anniversary