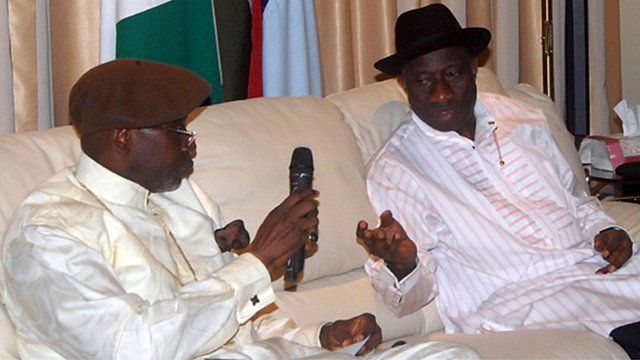 Video
Nigeria's Christian leader Oritsejafor seeks dialogue
The head of Nigeria's Christian Association says he is actively pursuing dialogue with his Muslim counterparts in an attempt to ease religious tensions.
On Tuesday night, eight people were shot dead by gunmen in Yobe state in the mainly Muslim north of the country.
The militant sect, Boko Haram, has released a video defending its recent attacks on Christians, saying they are revenge for killings of Muslims.
Earlier, at least five people died when a mosque and Islamic school were set alight in Benin city, in the mainly Christian south.
Pastor Ayo Oritsejafor told the BBC World Service that the Nigerian government, Muslims and Christians had to work together to end the violence.
"We need Muslim leaders to be more proactive. Number two, the government must find ways to empower the security agencies. The third point is the fact that one way or another, there must be room for some dialogue. But that dialogue must begin between myself, probably, and the leader of the Muslims."