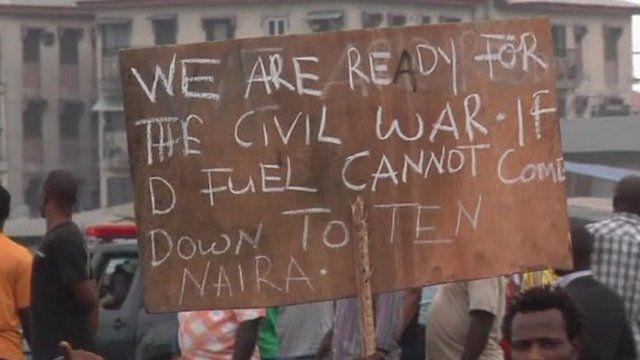 Video
Nigerian strike suspended as cut in price of petrol agreed
Nigeria's unions have suspended their strike after the president agreed to cut the cost of petrol following a week of protests.
The strike was called after prices doubled when President Goodluck Jonathan removed a fuel subsidy on 1 January.
Earlier on Monday, he announced that he would restore part of this subsidy.
Nigeria is Africa's biggest oil producer but it imports almost all of its refined fuel.
Mark Lobel reports.