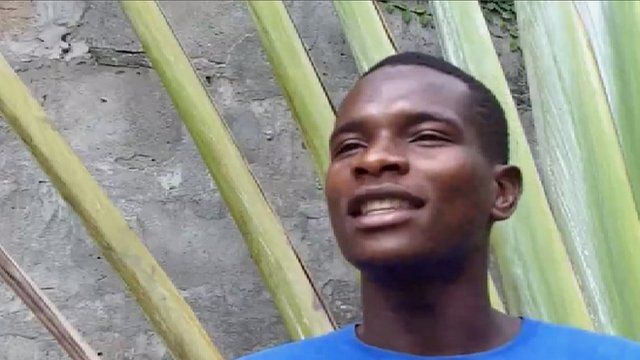 Video
'We must catch and remove DR Congo President Kabila'
About a year ago, when protesters took to the streets of Tunisia, Egypt and Libya, many expected the so-called Arab Spring to spread down the river Nile.
Even though localised protests hit sub-Saharan Africa, they still have not succeeded in toppling governments.
Young people in the Democratic Republic of Congo, like UDPS opposition party activist Carbone Beni, say they were inspired by the Arab Spring and joined protests hoping to bring change to their country.
Go to next video: Hopes and fears for DR Congo election