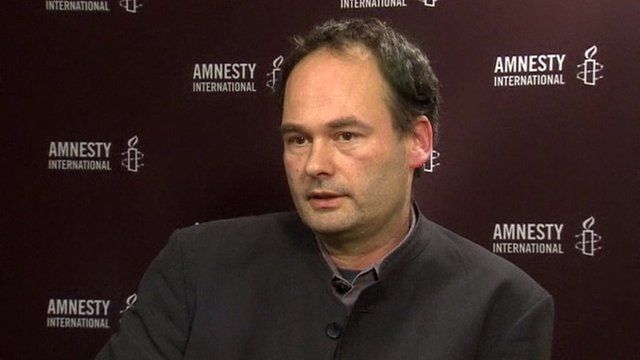 Video
Libya militias 'out of control'
Armed militias are threatening the security and stability of Libya, Amnesty International has warned.
The human rights group says at least 12 detainees held by militias have died after being tortured since September.
The report is being released to coincide with the first anniversary on Friday of the revolt that toppled Libyan leader Muammar Gaddafi.
Carsten Jugersen, Amnesty International, says there is evidence of people being tortured "very recently".
Go to next video: Illegal immigrants detained in Libya