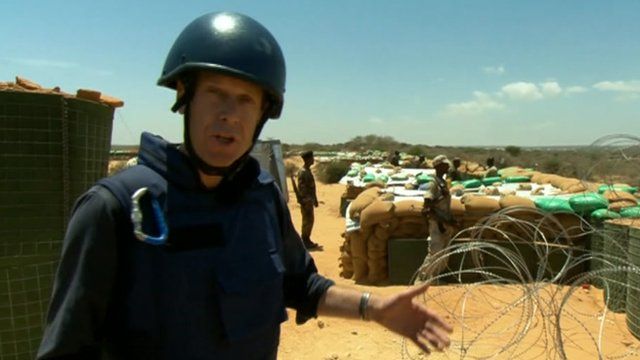 Video
On Somalia's front line against terror
The BBC's Andrew Harding has returned to Somalia's capital Mogadishu, six months after he found it to be ravaged by famine and swarming with gunmen.
Although the security situation appears much improved, there are still regular car bombings and suicide attacks in the city.
Accompanied by African Union troops he headed out to what he described as the "new front line" to observe efforts to quell the threat from the militant Islamist group al-Shabab.