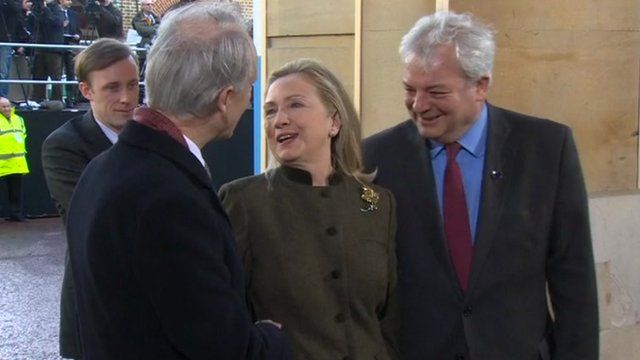 Video
Somalia's future is discussed at London conference
World leaders are attending a major conference in London on the future of Somalia to focus on finding peace and ending the threats of terrorism and piracy.
As it opened, UK Prime Minister David Cameron said he hoped the process would generate "new momentum".
Somalia has endured more than two decades of civil war and famine.
Representatives from many Somali factions are also attending, but not the Islamist group which controls much of the centre and south of the country.
The BBC's Mike Wooldridge reports.