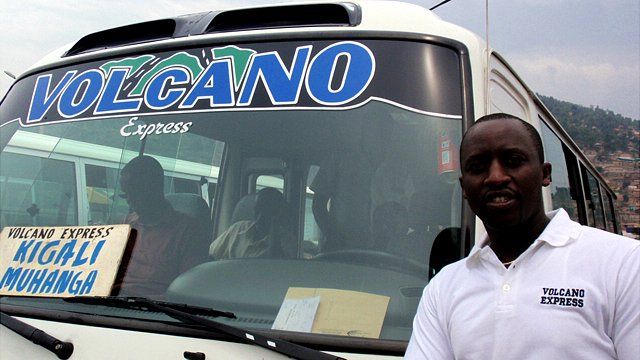 Video
African Dream - Olivier Nizeyimana
When Olivier Nizeyimana was a student, the journey to Rwanda's National University would sometimes take him ages, so he thought it would be a good idea to start a bus company that made punctuality one of its core values.
"People learn from problems. Sometimes in business, a problem can be an opportunity," he told the BBC's series African Dream.
In 1999, a year before graduation, he launched his Volcanoes Transport Company.
He started the company with two buses and now has more than 60. And it is expanding internationally.
For more African news from the BBC download the Africa Today podcast.