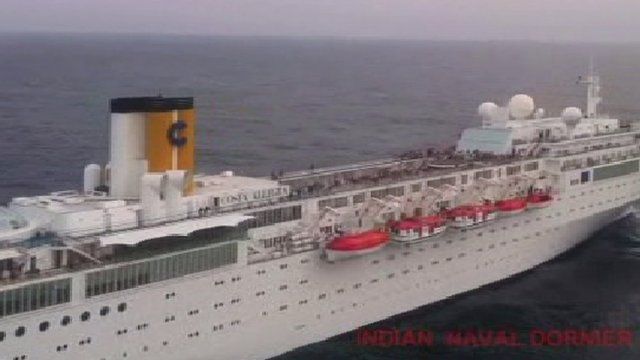 Video
Costa Allegra: Stricken cruise ship situation 'calm'
The owners of a cruise ship which lost power after a fire in the generator room have been talking about the operation.
The Costa Allegra, which has 1,000 passengers on board, is being towed to the main island in the Seychelles.
The ship is from the same fleet as the Costa Concordia, which capsized off the Italian coast in January, killing 32.
"The blaze damaged the electrical network," said Giorgio Moretti from Costa Cruises.