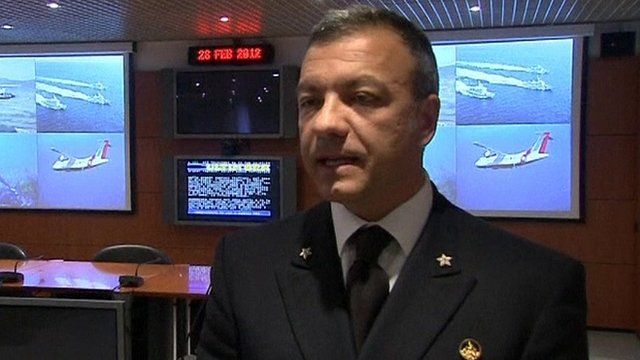 Video
Coastguard: Ship may be at sea for another 40 hours
Italian coastguards say passengers on the stricken Costa Allegra may have to wait another 40 hours before being able to leave the vessel.
The ship is being towed to the main island in the Seychelles, rather than a nearer island, and is not now due to arrive until Thursday.
Italian coastguard official Captain Cosimo Nicastro said the passengers were "safest on board the cruise ship".
Go to next video: Navy footage of stricken Costa ship