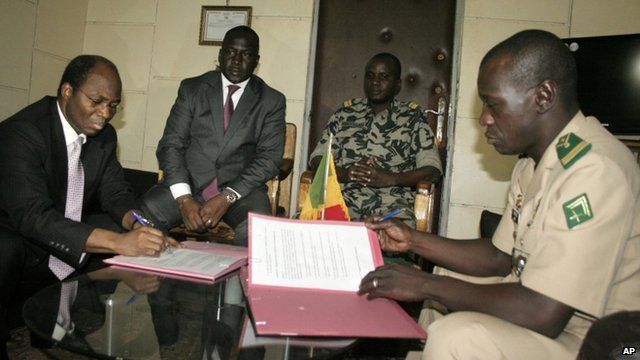 Video
Mali coup leader agrees handover
Coup leaders in Mali have agreed to stand down and allow a transition to civil rule as part of a deal struck with the West African regional bloc, Ecowas.
The deal, signed by coup leader Captain Amadou Sanogo, will see an end to sanctions against Mali and power handed to the head of the national assembly.
But no timetable has been set for the handover, and Tuareg rebels in the north have declared independence for the territory they call Azawad.
Zoe Conway reports.
07 Apr 2012

From the section

Africa