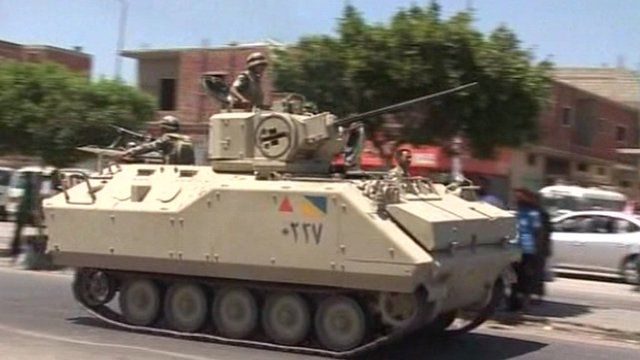 Video
Military forces target Islamic militants in Sinai peninsula
Egyptian police and military are conducting daily raids in the Sinai peninsula as part of an operation targeting Islamic militants accused of a carrying out a series of attacks in the region - the latest of which left 16 border guards killed.
However some people in Sinai have accused the military of using these attacks as a pretext for clamping down on all Islamists indiscriminately.
BBC Arabic's Khaled Ezzelarab reports.