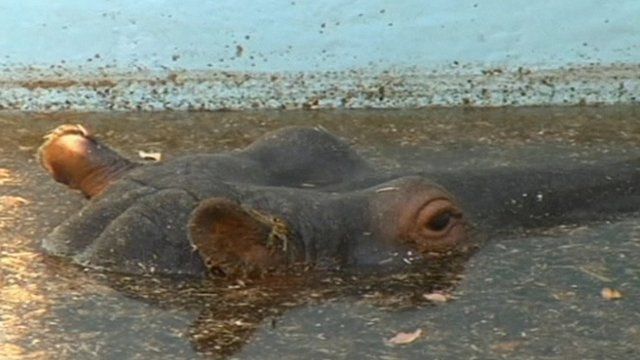 Video
Hippo goes for dip in pool but gets stuck for two days
In South Africa, a hippopotamus has become stuck in a swimming pool.
The hippo left its herd in a private game reserve in the north of the country, and went for a dip in the pool at the reserve's lodge.
However, the pool has no steps, and two days on, the animal is still there.
It's being fed by staff who say that the hippo is calm and relaxed.
They hope to winch it out by crane on Friday.
Go to next video: Horse gets stuck in swimming pool